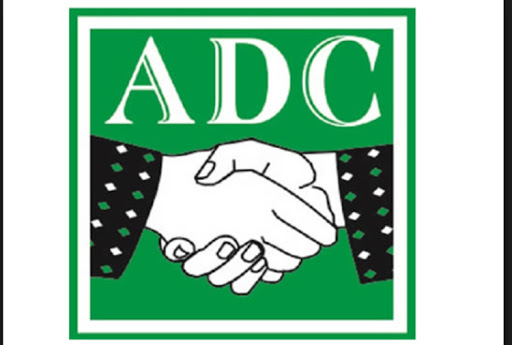 The Imprints of ADC in the DIASPORA; The Next Most Credible Alternative
"Edo state will be making history as Dr. R.A Edokpayi a medical doctor residing in Reading, United Kingdom, will be the first Diaspora since the historic ADC diaspora outreach to key into this patriotic call to come back to help re-build the political culture in Nigeria. He will be contesting as Edo Deputy Governorship (candidate) to Princess Mabel Oboh, Nollywood actress and veteran broadcaster. African Democratic Congress (ADC) being the 3rd largest political party in Nigeria in terms of national spread, and 4th in terms of elected person has no doubt created a game changer for the political landscape in Nigeria and with their advocacy for total inclusion of diaspora, gender equality, youth and physically challenged in the affairs of the party governance"
In 1923 the first political party NNDP was formed by Herbert Macaulay freshly from the Diaspora. The generation of then successive Nigerian political icons all originated from the Diaspora. Are the Nigerian Diaspora the political messiah that Nigerians have been waiting for? Today ADC seems to be re-enacting the Diaspora political progressive link with Nigeria and Nigerians in Diaspora.
Formed in the 2015 as Alliance Democratic Change but later changed its name to Africa Democratic Congress. Its goal is to create grass root organization of and for Nigerians, transform, create a new paradigm of political leadership, build a pan-Nigeria and inclusive government ecosystem, and putting Nigeria on a super-power trajectory.
Olusegun Obasanjo
Many great Nigerian political players chose this great party to launch their political aspiration, using the platform as a game changer in Nigeria, prominent among them including Dr. Manu Ahmed, Prof Pat Utomi, Dr Obadiah Maulafai and most recently Abdulaziz Nyako has chosen to ride with ADC in one position or the other because of the foreseeable greatness. Perhaps the biggest prospect, having gone through severe scrutiny, background checks was the powerful endorsed and adopted by former Nigerian Head of state and President, Olusegun Obasanjo's Coalition for Nigeria Movement" (CNM) political movement.
There is no doubt Nigerian politics need rebranding and transformation. The Governor of Kaduna State, Mallam El- Rufai could not have stated it better in his book "Accidental Public Servant" where he enumerated many challenges faced by our country and called on new leaders with different perspective to come and save our dear Nigeria from eminent destruction. Mallam El- Rufai is not alone on this. Reno Omokri former Special Assistant to President Goodluck Jonathan is also champing the cause for New generation leadership highlighting that some of the best leaders are disinterested in politics, most are out of the country thereby leaving politics to inconsistent, incompetent and power hungry folks, which is why our dear Nigeria is not working.
For most Diaspora willing to heed to this national clarion call, entry point to Nigeria politics has been a herculean task going by many experiences of most Diaspora, and many diaspora who succeeded with romance with political parties in Nigeria have been a woe of tales, using and dumping or turning them into a cash cow. While the political parties and the political class are quick to praise the huge remittance of the Diaspora and knowledge transfers, they are called names for demanding for diaspora voting right or political participation which has become commonplace even in most African countries.
All the woes and tales of the Diaspora seem to have an end. ADC seem to be the only political party in Nigeria with the political will to rewrite the narratives. ADC being one of the 18 INEC accredited political party and the 3rd largest political party in Nigeria has made a strong move towards giving competent Nigerians in the Diaspora slot to take this country to where it ought to be. Apart from establishing the ADC Diaspora network in 5 continents of the Globe, giving them equal membership and ownership of the party and access to contest all political positions in the country in line with INEC electoral guidelines. The Diaspora has been allocated permanent slots. The slots specially reserved include Deputy National chairmanship, and 3 representatives each in other top-level position in the party including the National Working Committee (NWC).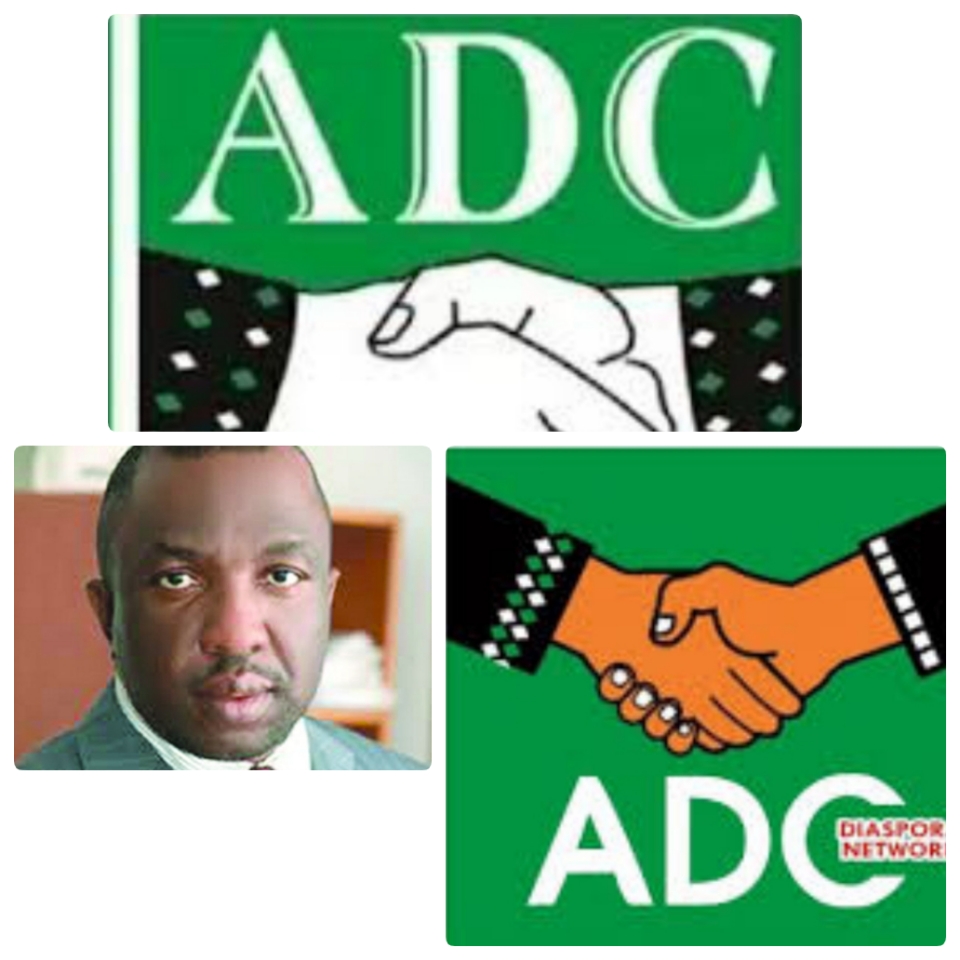 These historic move by a Nigerian political party was first made known by Mr. Ralphs Okey Nwosu, National Chairman of African Democratic Congress, to ADC Diaspora Network Members on Monday April 6, 2020 during an online meeting. the Party Chairman said, "In order to have Nigerians in the Diaspora participate in the overall decision making process of the party, the position of a Deputy National Chairman (Diaspora Engagement), and three other positions are specially reserved for members of ADC in the diaspora. These are National Working Committee positions." Mr. Nwosu added that, "ADC Diaspora Network (ADC-DN) is to appoint a member each from the various continents where ADC is present into the ADC Board of Trustees, (BOT).
Also, the chairpersons of the various ADC-DN continent bodies qualify as members of National Executive Committee (NEC) of the party." The party chairman also explained that, "The BOT, NWC and NEC are the three main decision-making organs of the party. The NATIONAL CONVENTION is open to all members but voting rights are restricted to only accredited delegates. We believe that the best way to engage and get quality results in a national political party like ours is to put a variety of members in the decision-making loop."
Mr. Ralphs Okey Nwosu reasoned that this will provide a different new view, perspective, and approach to how politics is being run and changing the face of Nigeria politics. This approach does not only show ADC as one party to be emulated by others, it shows their genuine interest in Nigerian politics, which is to better our dear country and taking us to the submit where appropriateness and posterity is the pressing want over money, he concluded. The appointment of Nigerians abroad to the highest decision-making organs of ADC is the first of it's kind in the political history of Nigeria, which means ADC has set the pace for other 17 INEC accredited political parties to follow.

Following this challenge to the Diaspora, Edo state will be making history as Dr. R.A Edokpayi a medical doctor residing in Reading, UK will be the first Diaspora since the historic ADC diaspora outreach to key into this patriotic call and will be contesting for Edo Deputy Governorship of the state. African Democratic Congress (ADC) being the 3rd largest political party in Nigeria in terms of national spread, and 4th in terms of elected person has no doubt created a game changer for the political landscape in Nigeria and with their advocacy for total inclusion of gender, diaspora, youth and physically challenged in the affairs of the party, state and governance, it's only a matter of time before it rubs off on Nigeria, making ADC the Eldorado of Nigerian politics with visible best international practices.
Written by : Gbandi Emeka Emmanuel
Email:emekagbandi@gmail.com
Contact: +2348066031054