Johnson Adams:CEO/Managing Director, TG Group International GmbH Germany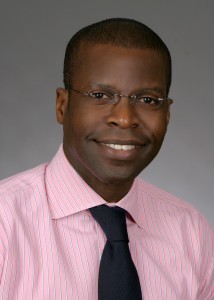 J.Adams

CEO/Managing Director
TG Group International GmbH
TG Group International Is,"Innovation"
Johnson Adams is the CEO/Managing Director TG Group International GmbH. TG Group International is a consulting firm specializing in IT professional services. It was founded with the vision of "always generating decisive business advantages for our Customers".
Continued growth and success demand a more formal organizational structure, in 2008  the small consultancy group expanded and became TG Group International GmbH.
No one benefits from technology for its own sake. It is only useful when it enables new possibilities and new perspectives. TG Group International aligns our solutions to our clients' strategies.   We further embrace the unconventional when it helps clients achieve their goals. At TG Group International, this basic philosophy guides our thinking and our work as we guide clients toward developing successful strategies and solutions.
At TG Group International, everything is about "innovation" – it drives what we do and how we think. In our work, we use innovative solutions to help our clients achieve their goals. We firmly believe that behind every new technological development , there need to be people who are ready to  adapt and create fresh  ideas and solutions.  As a result, we are always inviting talented, responsible and motivated people to join our team.
We are a company that values teamwork, collaboration, an environment of strong ethics, respect and open communication and a passion for innovation and constant improvement. If this is as important to your company as it is to ours, then TG Group International is your business partner for the future. TG Group International  starts with a clean slate and open mind in helping clients formulate  viable strategies and solutions.
We collaborate with our clients to clearly understand and define their current situation and needs. We then probe more deeply: Is the current strategy consistent with the company's current and future goals? Is it appropriate in light of the opportunities and available resources? Does everyone involved identify with and believe in the strategy, and have they contributed towards its effective implementation? What are the opportunities to develop new perspectives on a project or a market? Finally, what should the most viable and comprehensive strategy look like? We have found that working closely with our clients to explore such questions is the key to an effective strategy that drives lasting success.
TG Group International, provides project management and technical support to help clients successfully execute business and technology initiatives.
We help define requirements for business processes and manage a range of technology projects, inclusive of  Strategy Advising, ICT System Integration, Renewable Energy Implementation and Architectural Design and Engineering.
We also team with our clients analyzing IT project specifications and offers, conduct control and concept reviews of suppliers and technology partners and monitor project resources and costs. Through the entire process, we guide our clients in maintaining a clear, holistic perspective on projects.
Each company has its own business opportunities and challenges. This translates into having their own set of requirements  and goals for solutions. To meet these varying needs, TG Group International develops and implements solutions that are tailored to each clients'  situation and requirements—whether this involves a completely new solution, one based on existing components or  the integration of an adaptable solution from one of our leading technology partners we are flexible in our designs.
Working with our technology partners, TG Group International offers reliable, scalable and energy-aware virtualization technology solutions helping clients simplify and optimize their IT and business processes and achieve their goals.
Taking full advantage of our technical and business process experience in addition to our in-depth knowledge of various virtualization solutions, we plan, develop and implement innovative virtual infrastructures that meet clients' requirements and support both their IT operational strategy and their business goals. TG Group is your partner for the future.
Johnson Adams
CEO/Managing Director
This article is republished as part of the ongoing debate about the comment credited to Ambassador Abdu Usman Abubakar that Germany does not have many Nigerians and the few ones available are busy fighting each other to make any meaningful contribution